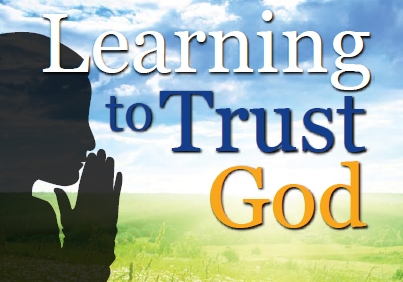 "Jesus said to her; take heart, daughter, your faith has made you well" Matthew 9:22
www.bibletourwithjoline.com
www.bibletouravecjoline.blogspot.com
www.bibletourwithjoline.blogspot.com
I have been thinking about the woman with the issue of blood for twelve years in Matthew 9. I have been thinking all day about how big her faith had to be. Women were to stay away for many days during certain days of the month but that woman had been suffering from hemorrhages for many years and yet she didn't care what anybody thoughts. She came out and had the nerves to try to touch Jesus. She didn't let obstacles get in the way of her healing. I picture her, frail and pale fighting her way through the crowd and then through the disciples to make her way toward Christ.
Jesus most likely didn't make the decision to work on her that day. If she didn't make the decision to be healed, she wouldn't have received her miracle. She made it happen. She took her faith and drew on the power of God. That's why Jesus said, "Daughter, your faith has made you well" (Matt. 9:22).
Three very important things happened: She believed in her heart that Jesus would heal her. Then she spoke her faith out loud. Then she acted on that faith by leaving her comfort zone, her house and tries to seek Christ's presence and then she received her miracle.
Lots of people try to skip the steps of working hard when they need a miracle. They don't want to pray, go through the test of waiting. They want to snap a finger by believing it in their heart and get what they need. In reality, when you need a miracle, you've got to believe it in your heart, then say with our mouth that we receive it before we can actually receive it.
Are you in need of a miracle today? Maybe it's not healing. It could be any other need. Jesus wants to help you but you must start by simply believing what God's Word says concerning your area of need, and let that Word change your heart and mind. You have to build your faith up. "Faith comes by hearing, and hearing by the word of God" (Rom. 10:17); so start filling the ears of your heart with the Word until faith for your miracle is born. Find everything you can possibly find in the Bible concerning your area of need and then expect your miracle. The Bible say God does not change. He is the same yesterday, today and forever (Malachi 3:6, Hebrew 13:8). There's no need to doubt. He already done this, he will do it again, just put your trust in Him. Draw His power.
Yes, you can! Yes you can! Yes you can! You've already received a miracle, when you made Jesus the Lord of your life; you believed, confessed and received the greatest miracle in the universe, the miracle of a reborn spirit. Every other miracle you receive will come in exactly the same manner. God will come through for you. He always does and it does not matter what anybody thinks, does, or says. It does not matter what the situation looks like, you just have to stand on the Word of God, keep praying and receive your miracle.
Praise the Lord!